Quality
Quality
What's the "Quality" should be maintained of us?
All we have to do to keep required quality is to be sincerely engaged in our mission.
It is achieved through pretty simple ways as follows;
1. Freshness of raw materials
We never purchase our material fish before we check the freshness of them as carefully as we can. And we never get more than we can process within a day.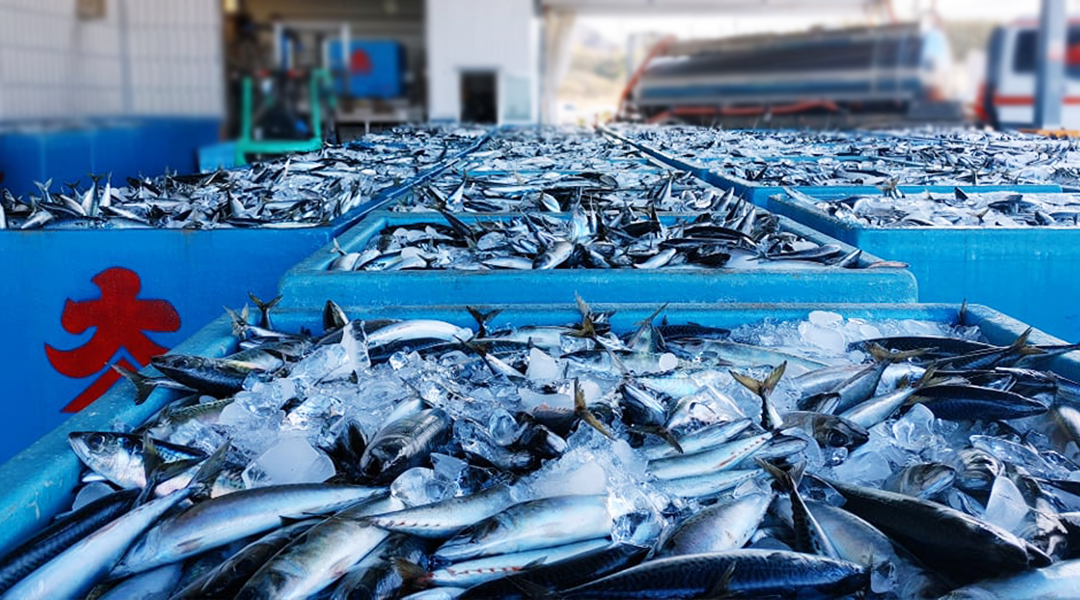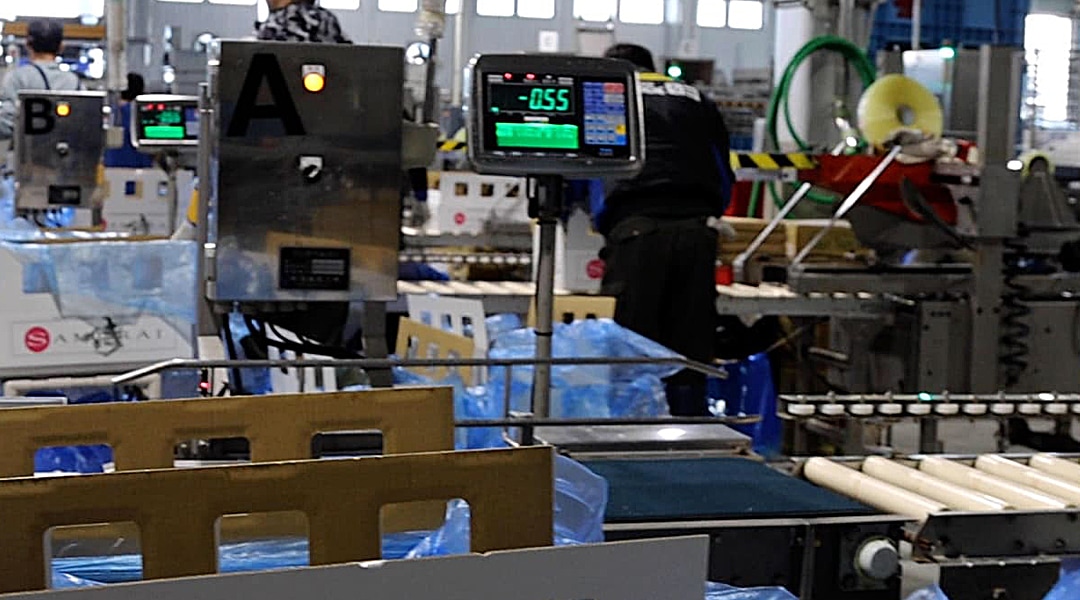 2. Accuracy of Grading
Our plant, equipped 6 of automatic graders and 4 of weight checkers, can be satisfied with the quality of grading accuracy. Furthermore, we take sample inspection constantly for every lot every day. You may check the report of inspection, any time you like.
3. Speed of processing
In organically combination with latest grading system and packing system, our plants have quite flexible systems fit in any fish or its condition which is changing by the minutes. This made us relieve bottlenecks and process them more effectively, carefully.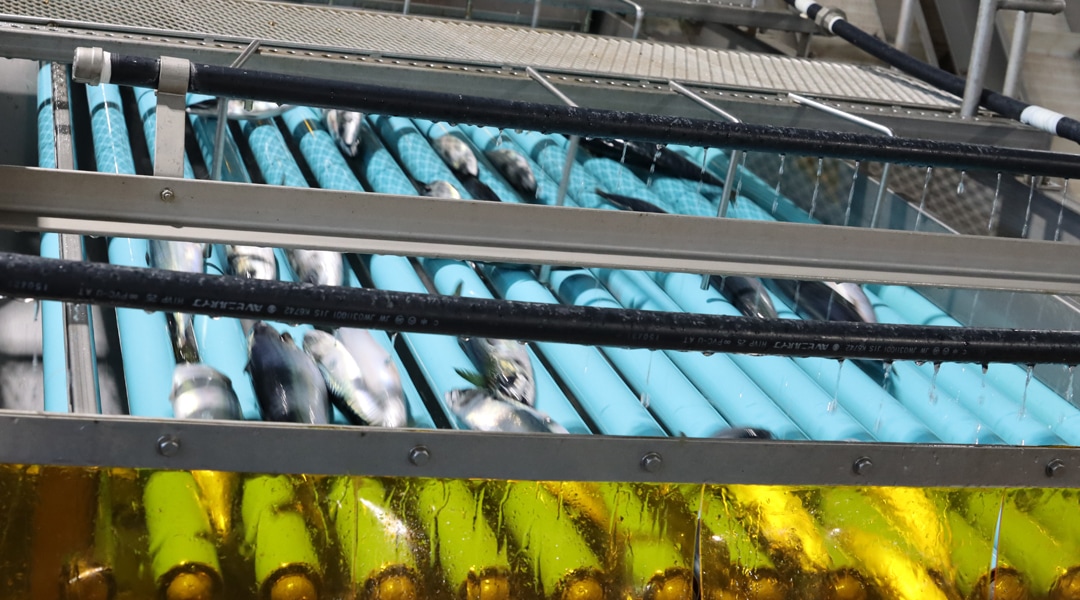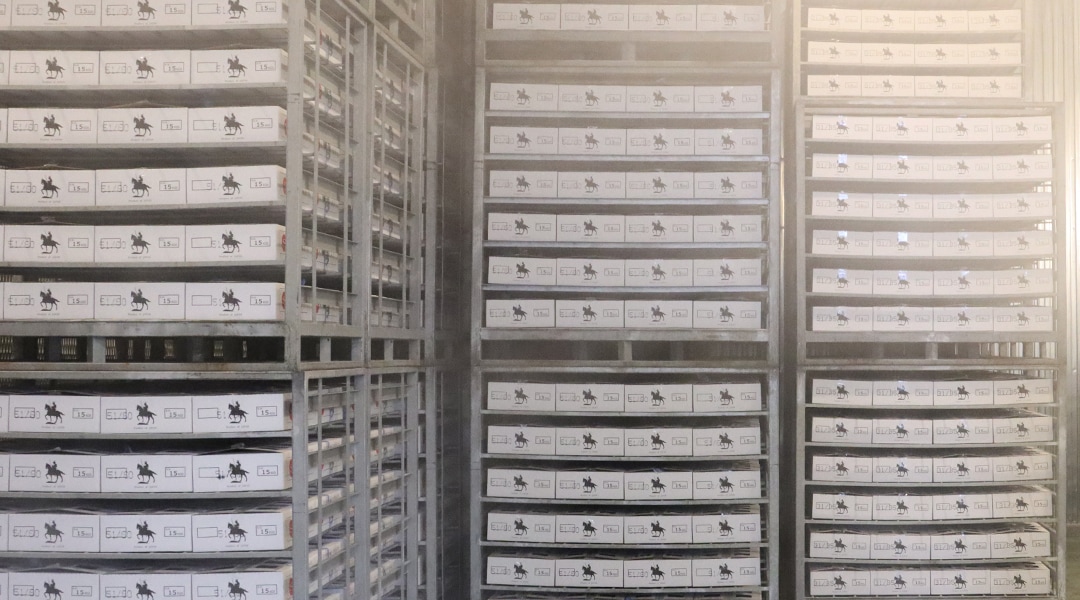 4. Deep Freezing
The deep freezing equipment in our plant is powered by comprehensive technology of Japan. Now, they are being supported all over the world.
Products Management System
Freshness Management
At the peak, more than 10,000 tons of fish are landed a day to the Choshi port. Always we decide to purchase our material, we do observe them carefully to determine whether the freshness is our demand level or not. So we can get the best and brightest materials in the market.
In addition, we never purchase more material as much as we can process within a day.What maintain and guarantee freshness of our product are nothing but our longtime experience and information-gathering capacity which are based on our sure-footed eyes.Also, we set the original standard of checking water temperature and inside core temperature of fish when both landing and processing. The results of inspection are recorded and stored. So we can check them at any time.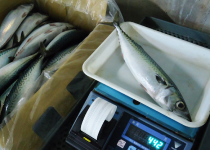 Processing Management
Our plants and equipped latest facilities have quite flexible systems fit in any fish we purchase and its condition which is changing by the minute. This made us relieve bottlenecks and process them more effectively, carefully.
But, to manage and operate the production system is the human – our field staffs. Not machines. Human resources are very important assets of us. We are profoundly proud of field staffs who operate these lines with perceptiveness and concentration power.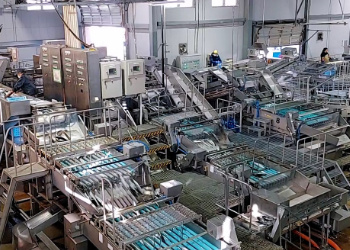 Accuracy of Greading
In most cases, our products are fabricated and distributed after delivering by customers, such as food processors or trade firms. With that what customers require us is grading accuracy. As a result of incorporating the opinions of customers, we achieved standardization of the 100g pitch grading product.(ex : 3/400g, 4/500g etc). Moreover, we are possible in finer grading as 50-70g pitch for winter mackerel over 500g. These products are popular as material of high class Sushi in domestic market.
We take sample inspection every lots every day, and Inspection reports are recorded and stored, can be checked back for few years on the spot.